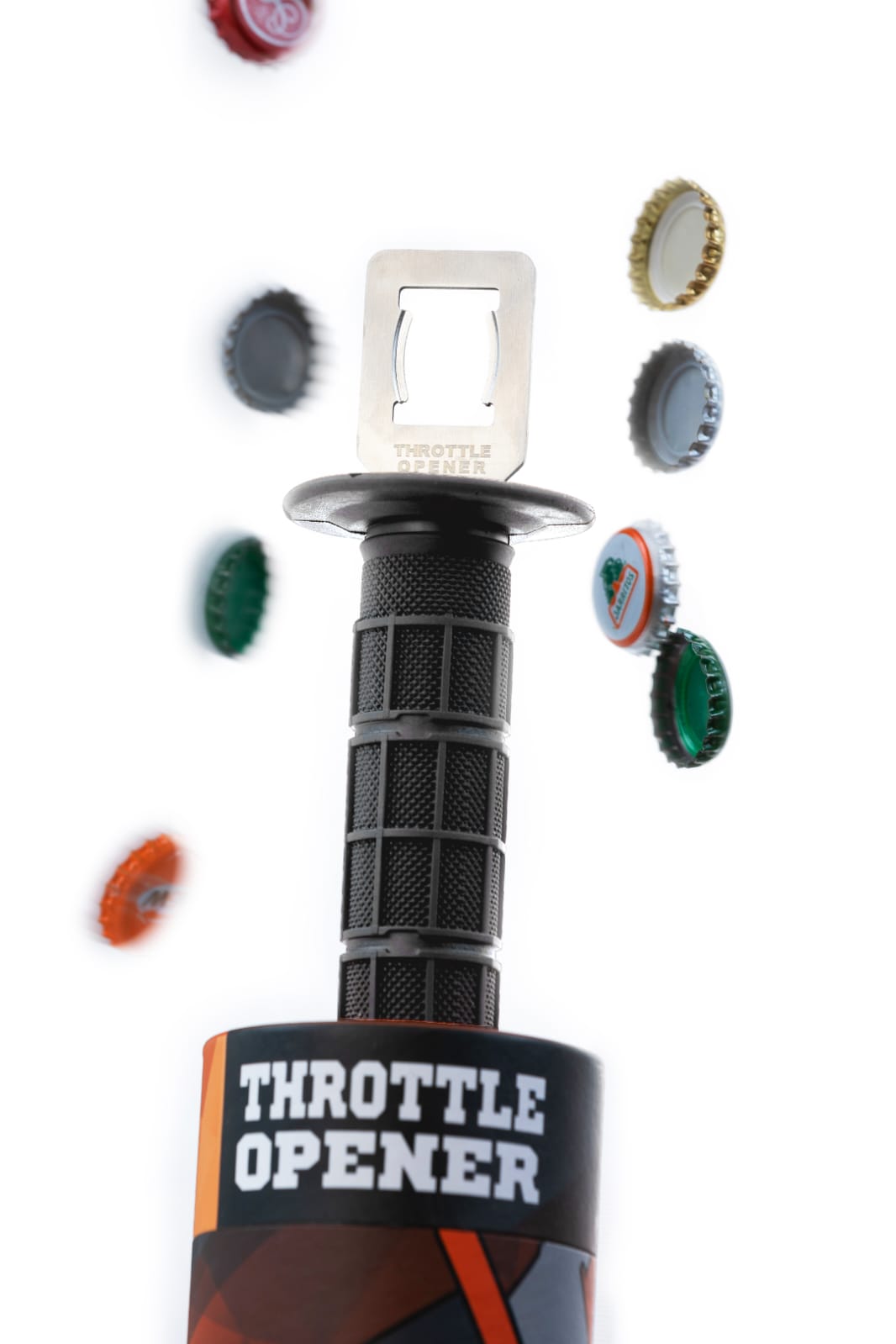 DESIGNED FOR SHARING MEMEORIES
Every rider knows that some of life's best experiences happen when their hand is either gripping the throttle or holding a cold one.
As fellow riders and motocross junkies, we set out to answer one simple question: why not do both at the same time?

As a result, the Throttle Opener was born. Now, motorcycle and motocross enthusiasts alike can experience the thrill of the ride even after the kickstand goes down.

Get ready to, Grip It N Rip It!
MORE INFO
Common Qs & As
Q: Can you replace the grip?

A: Yes, the grips are replaceable, and easy to remove with compressed air. The size is designed from the throttle of my 2004 Honda crf-250r. We will have in-store color options soon.
Q: When will I receive a tracking #?

Items ship within 1-3 business days of placing your order, tracking numbers (if applicable) will be updated immediately upon shipment.
Q: Why is shipping so much?

Shipping out of White Rock, in Vancouver BC with Canada Post and staying cost effective, proves to be difficult. We are always working towards getting you your orders as quick and efficiently as possible.
Q: Do you offer wholesale prices for stores to stock and sell?

Yes, we are currently in stores at multiple motorsport shop locations across USA & Canada. Please reach out to us at, info@throtteopener.ca and tell us about your store or website, how many you need, and why you want to work with us!